Commercial Locksmith
Back To Our Services
"Locksmith Alvin" offers comprehensive solutions on the security of various businesses. We offer reliable commercial locksmith service to all businesses, whether small or big. We work side by side with our clients to make sure that we provide the result that they want and need. We will have you involved in the process so you are aware of every step that we do. From the installation to the maintenance of business entry and access control system, we are the company that you can trust.
We'll Take Care of Your Business Security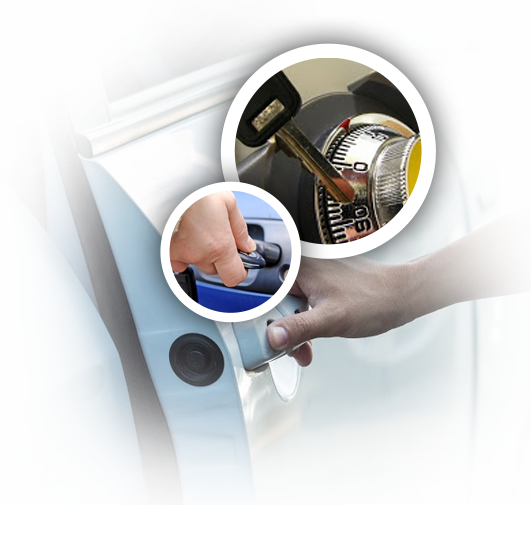 Our company specializes in commercial door locks and door closers. We've been installing these for a long time that's why we're confident that we're the right providers for the job. We can also offer repair service in case your doors and closers become damaged. Our specialists are highly trained to handle these situations and we have the tools that can make the job easier and a lot faster. As mentioned, we deliver services concerning access controls. If you don't have this yet in your company and you are considering having one, let us know so we can talk about it and design a system that would meet your needs – from high security locks to keyless entry systems. We at Locksmith Alvin also offer maintenance sessions to ensure all your locks and security systems are working as they should. With this, you can be sure that only authorized people have access to specific areas in your company.
One of our requested services is master key system installation, which is the solution you need if you want to be able to access several doors in your company using just one key. The previous keys will work each on its door as they used to. If you're the owner or manager, you can use the master key so you can open the doors without having to look for a particular key. This is convenient if you are using several keys in your company. We also specialize in safe installation. No matter what size or type your safe is, rest assured that we can install it the right way. You can also count on us for immediate lock repair. There's no need to wait longer to have the issue fixed as we'll send our technicians the soonest possible time to take care of it. Don't hesitate to contact us if you need expert locksmith service. You can send us a message or dial our number. We are at your disposal 24/7!